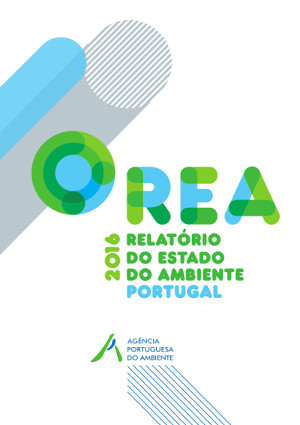 The State of the Environment Report (REA) celebrates in 2017 thirty years of environmental assessment in Portugal - an annual exercise in identifying the progress made, but also the main challenges facing the country in relation to the commitments and targets undertaken in the area of environment and sustainable development.
The 2017 edition begins by presenting the national socio-economic framework, followed by the update of the macroeconomic scenarios, two contrasting scenarios (High and Low) for the possible evolution of the Portuguese economy in the 2050 horizon, as well as two international scenarios (High and Low) for world GDP and European Union GDP.
The following chapters present 41 fact sheets, organised in eight environmental domains: Economy and Environment, Energy and Climate, Transport, Air and Noise, Water, Soil and Biodiversity, Waste and Environmental Risks. It also presents eight infographics, one for each environmental domain, which summarize the key aspects of the evolution of the analysed indicators.
In order to present the most recent information available, this year's edition includes, wherever possible, provisional data for 2017.